The TCE Ladies hostel is located at the foot of Koodal hills in an area of about 8acres in which the built up area covers about 3.33acres and the remaining area are of green coverage. The hostel campus is 31 years old and provides lodging and boarding for about 960 lady students of Thiagarajar College of Engineering. The hostel has two blocks at college campus and an annex block at Thirunagar. The hostel is located in an eco friendly environment surrounded with about 250 trees and lawn.
Motto
HOME AWAY FROM HOME
Quality Objectives
To provide good residential facilities and calm & clean environment.

To provide nourishing and nutritious food.

To embed the highest human values, team spirit and the art of leadership to the students and enables them to become competent women of tomorrow.
General Facilities Room
Rooms
There are 3 floors in the main block with the capacity of 110 rooms and a new block has 5 floors with 90 rooms capacity. Each room can accommodate 4 students. An annex block is also available at Thirunagar with a capacity of 40 rooms.
| Hostel Name | No. of Rooms | Capacity |
| --- | --- | --- |
| Main Block | 110 | 482 |
| New Block | 90 | 356 |
| Annex At Thirunagar | 40 | 125 |
Mess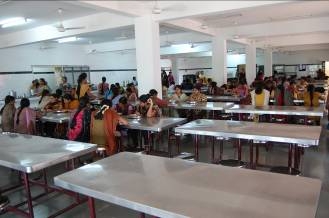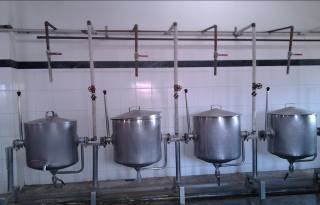 Two spacious dining hall with seating capacity around 570 students at a time with state-of-the-art kitchen equipments such as
Steam Boilers

Stainless steel steam cookers

Separate Milk boiler

Idly backing unit

Dough kneading unit

Potato Peeler & Vegetable Cutter

Commercial Grinder

Chutney Grinder

Sterilizer

Coffee Maker

Exhaust System

Milk storage unit

Water cooler

RO water purifier plant
Guest room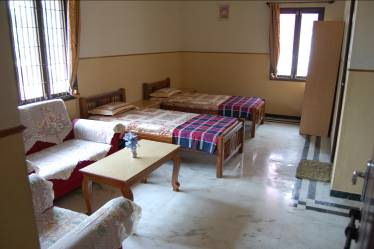 A guest room is attached to main block with two bed capacity and a reception area.
Waiting hall
 This space is mainly for the day scholar students and other outsiders to wait. A separate visitor's room for parents is also available.
Stores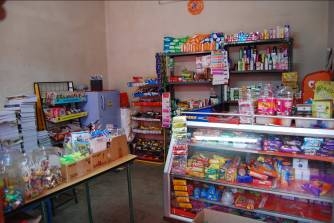 It is well facilitated shop with all basic amenities.
Photo copier stall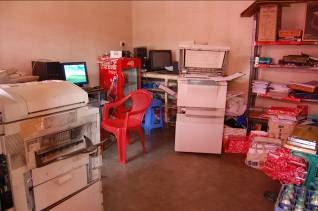 Reprographic facilities for 7 days a week to cater to student needs along with printing facilities.
Health care centre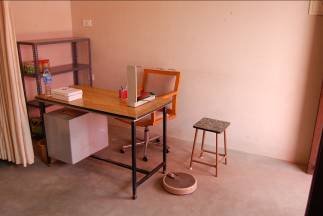 The dispensary facility is opened for students by 24x7. General physician visits twice a week. Emergency visit is arranged as and when required
Ladies Saloon
It makes the students more presentable and helps them to be more confident.
Gym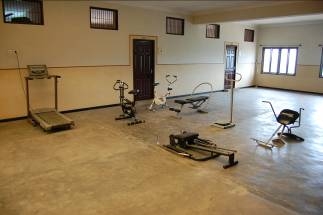 It is a spacious multi equipped gym with Rawing Machine, Dual Socker, Abdomen Ring, Treadmill, etc. that helps in maintaining the student fitness.
Mineral water plant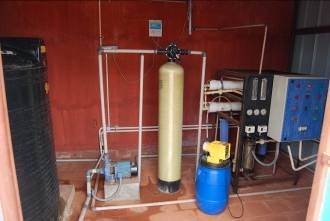 Water treatment plant with reverse osmosis technology is available to provide quality drinking water.
Library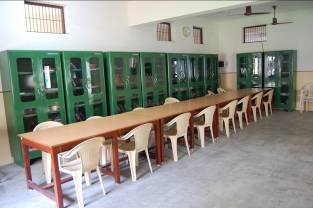 A collection of about 700 text & reference books, leading journals and magazines are available for the students
Computer laboratory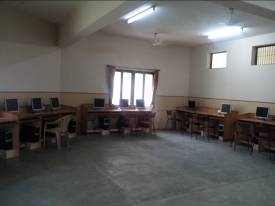 The hostel campus is Wi-Fi enabled and has 35 computers with LAN facility.
Sewage Treatment Plant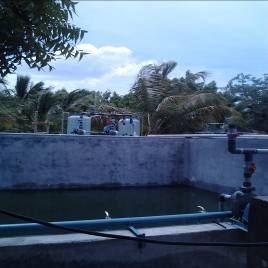 It has a capacity of 100kl per day. It is a combined suspended and fixed growth system. 25% of the treated water is used for automatic flushing system for the toilets and the remaining used for green coverage.
Power Generation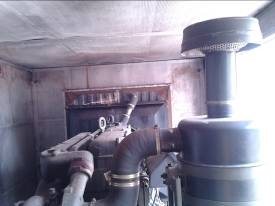 The hostel students enjoy the uninterrupted power supply for 24 hours a day. During power cuts a 125KVA generator provides continuous power supply for the whole campus.
Laundry Facility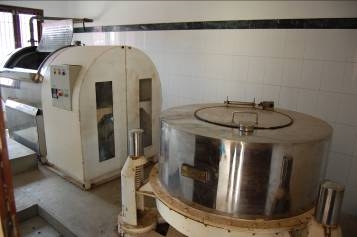 An automated laundry machine is available for students and hostel needs.